By Rob Haynes
Tucked away on a quiet hill side in the Sierra de Salamanca in Spain (not far from Portugal) are some old vineyards planted with indigenous varieties. These quiet and unassuming vineyards are owned by a group of old friends and include varieties such as Rufete and Garnacha/Calabrés, amongst others. Planted between 800-1000m above sea level with the youngest vines starting at 80 years old, these beautiful vineyards are managed according to biodynamic principals.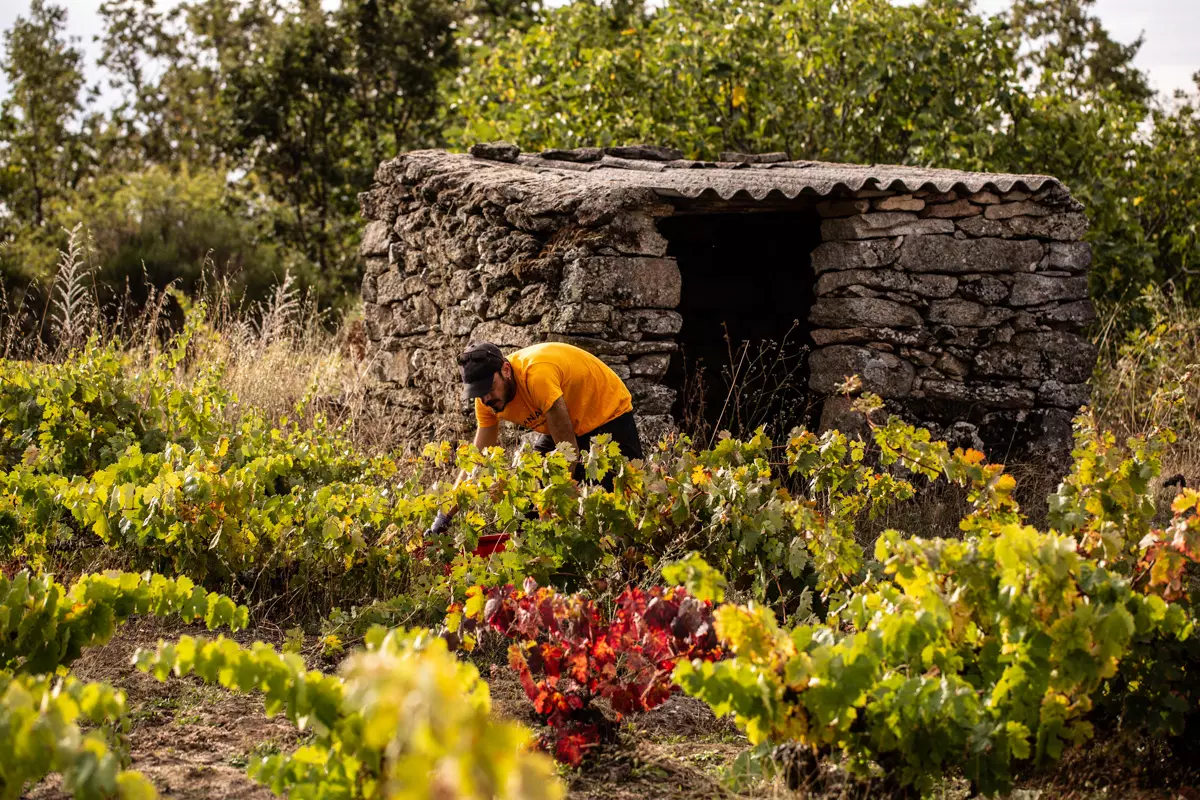 This group of friends knew they had amazing grapes from wonderful plots of old vines, but they needed someone to help transform these grapes into wine. When they were looking to bring someone in to help them in the winery, they didn't need to look very far. Further along the mountain range in the Gredos Mountains is a winemaker who knows exactly what to do with old vine Garnacha, Rufete and other ancient varieties, so it was a no-brainier to ask if Daniel Ramos would join the motley crew and guide them in the winery.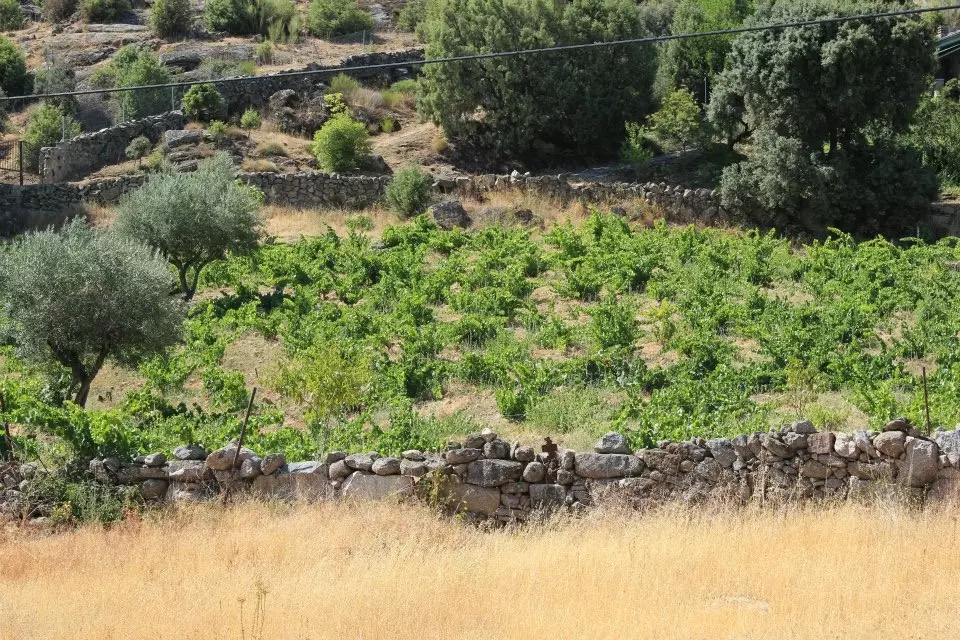 We have chosen two wines that best represent this project and we are very excited to be bringing these wines into the UK.
Vina Padre
A blend of 50% Rufete from Sierra de Salamanca, 20% Garnacha from the Gredos Mountains and other ancient varieties including some white grapes, all from small plots and old vines with a minimum age of 80 years. Hand harvested, wild yeasts and spontaneous fermentation in open buckets and clay amphorae, the expression of these amazing vines and plots is something to behold. It is then aged for 5 months in a mix of old barrels and concrete vats of various sizes.
The result is a wine that is medium bodied with a lovely core of bramble and hedgerow fruits, woodland spices and wonderful aromas of fresh herbs. There is a lovely balsamic element and slightly stalky note that add a balancing complexity to the wine. There are lovely grippy tannins, crisp acidity and a long finish.
Santon
Santon is a single vineyard wine made from 100% old vine Rufete. Similar principals apply: old vines, hand harvest, wild fermentation and aged in a mix of old oak and concrete vats, but the light extraction and high altitude sandy soils provide a light, delicate and aromatic wine, but with intensity, structure and concentration.
It smells and tastes wild and mountainous! Red fruits and cranberries with notes of earthy spice and forest herbs. Lovely acidity, silky tannins and a haunting intensity. Daniel's trademark elegance shines through the rustic character of this wine.