By Rob Haynes
A few weeks ago, Max and I visited the Minho. The Minho is the northernmost wine growing region in Portugal, perhaps most famous for Vinho Verde wine. Traditionally, this 'green wine' (referencing its youthful character, not actually it's colour) is a style of wine that is light, fresh, zippy and often has a slight spritz. A common misunderstanding is that Vinho Verde is not a style of wine, but in actual fact it's the name of the whole region when referring to the highest quality of 'DOC' wines, and many different styles can be called Vinho Verde. Neither of us had previously been, so exploring this region, and its diversity, is exactly what we did!
We began our adventure in the very north, in the town of Melgaço, right on the border between Portugal and Spain (Galicia). So close to the border, in fact, that my phone picked up a Spanish network and then changed my clock so my morning alarm woke me up an hour early! The Minho sub-region of Monçao-Melgaço (encompassing these two towns) is where Quinta do Soalheiro are based. Over the border in Galicia Albariño is the key grape variety. In Portugal this same grape is called Alvarinho, and Soalheiro are very much leading the way with this variety.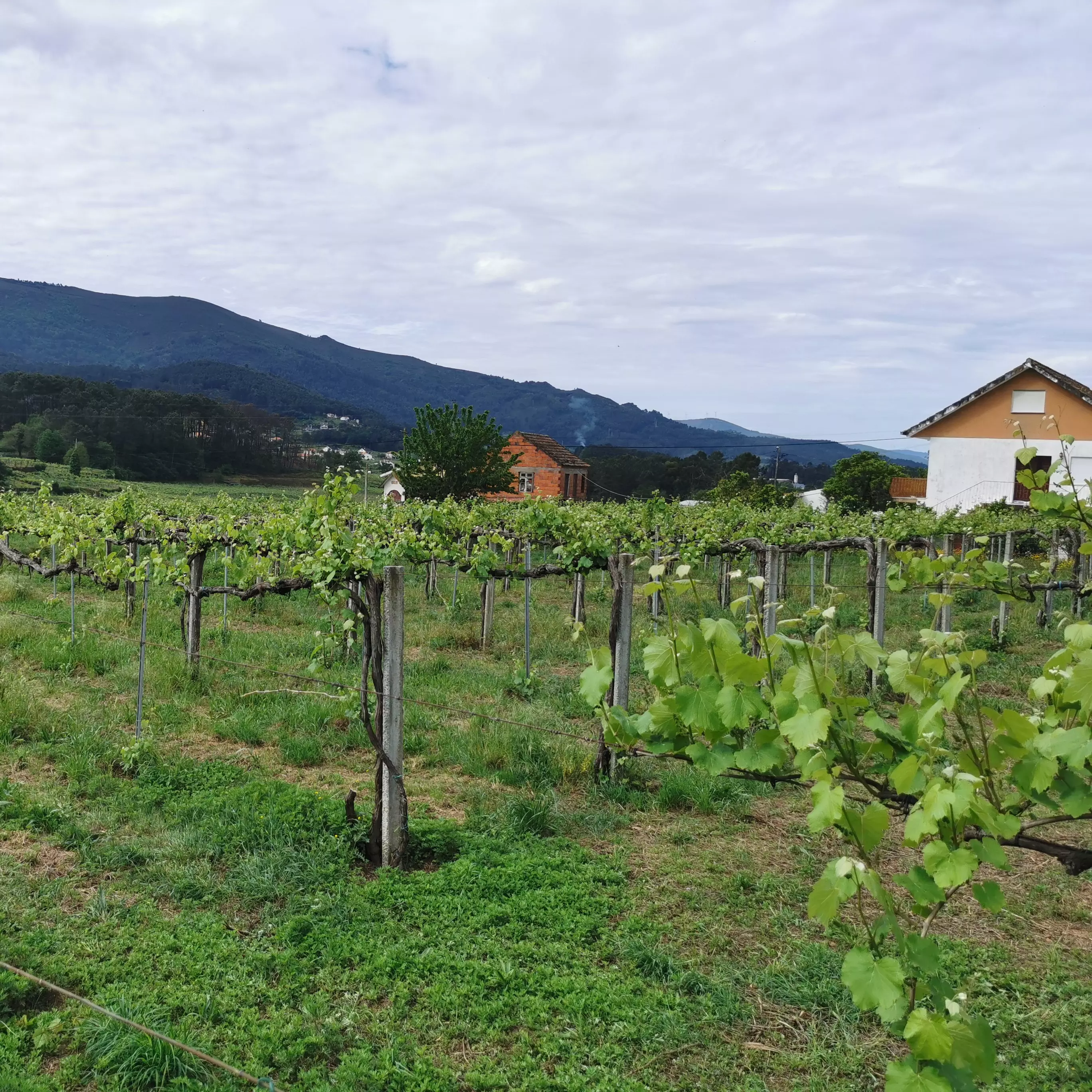 The Minho is a mountainous region that, due to high rainfall and sunlight hours is also lush and green, with vineyards ranging up to 600m in altitude. There are a variety of soils, but granite is mostly dominant, with schist and clay in small pockets. Cooling breezes flow through the mountains, and tiny villages are tucked away on mountainsides throughout this scenic region. Alvarinho rules the roost here and Soalheiro have become masters of it over the last 40 years. What is so refreshing to see is that they are not resting on their laurels, but they continue to push the boundaries and explore the possibilities of this wonderful grape variety in their region.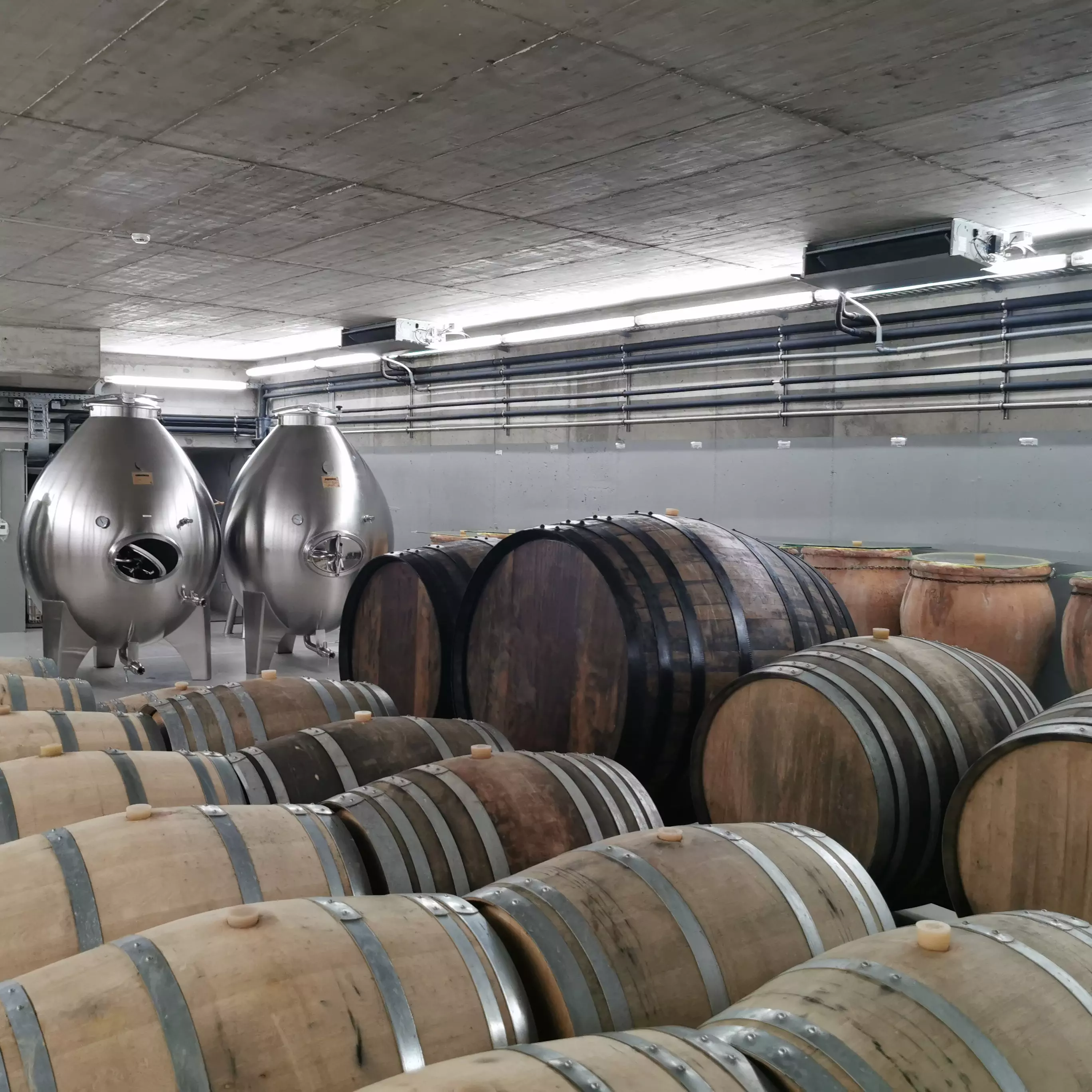 A tasting line-up of 15 Alvarinho's, ranging from sparkling to barrel fermented, and not once were we bored. Each interpretation was unique and had a place. This dedication to their craft, to Alvarinho, and to their region is what makes Soalheiro special. This is one reason why it has been suggested that Monçao-Melgaço could become its own sub-DOC, only time will tell…
After a lovely lunch in the sun overlooking Spain, we headed a couple of hours south to the sub-region of Basto. For some reason, I had in my head that the northern Minho was mountainous and picturesque, and the southern Minho was rolling plains and expansive vineyards. Oh, how wrong I was! The whole Minho region is evidently mountainous and picturesque. It's a little warmer here so there is more red production with Vinhão and the white grapes include Azal and Avesso. Vineyards continue to perch on mountainsides and roads wind through valleys.
Quinta da Raza are a family producer who have been making wine on their estate for centuries. Records go back to 1769 and the stone lagares still being used to make wines date back to 1922! When we arrived, we were whisked away to their latest and most exciting project – a vineyard planted on a conical hill. A 360° vineyard! Never seen anything like it! The vines are planted on terraces up the hill and a different grape variety is planted on each aspect to account for sun exposure, temperature, and prevailing winds, to suit each variety. The thought that has gone into this vineyard is extraordinary. For example, the terraces were excavated by a specialist team from the Douro, as local knowhow didn't cover it for this project.
An evening tasting on the winery roof top terrace with views of chapels on top of mountains and vineyards tucked into hillsides was the perfect way to explore the Basto's hidden charms, and to remind me that Quinta da Raza are just as boutique and artisan in the way they go about their work as Soalheiro. Different sub-region, different grapes, and a different approach, but both equally high quality.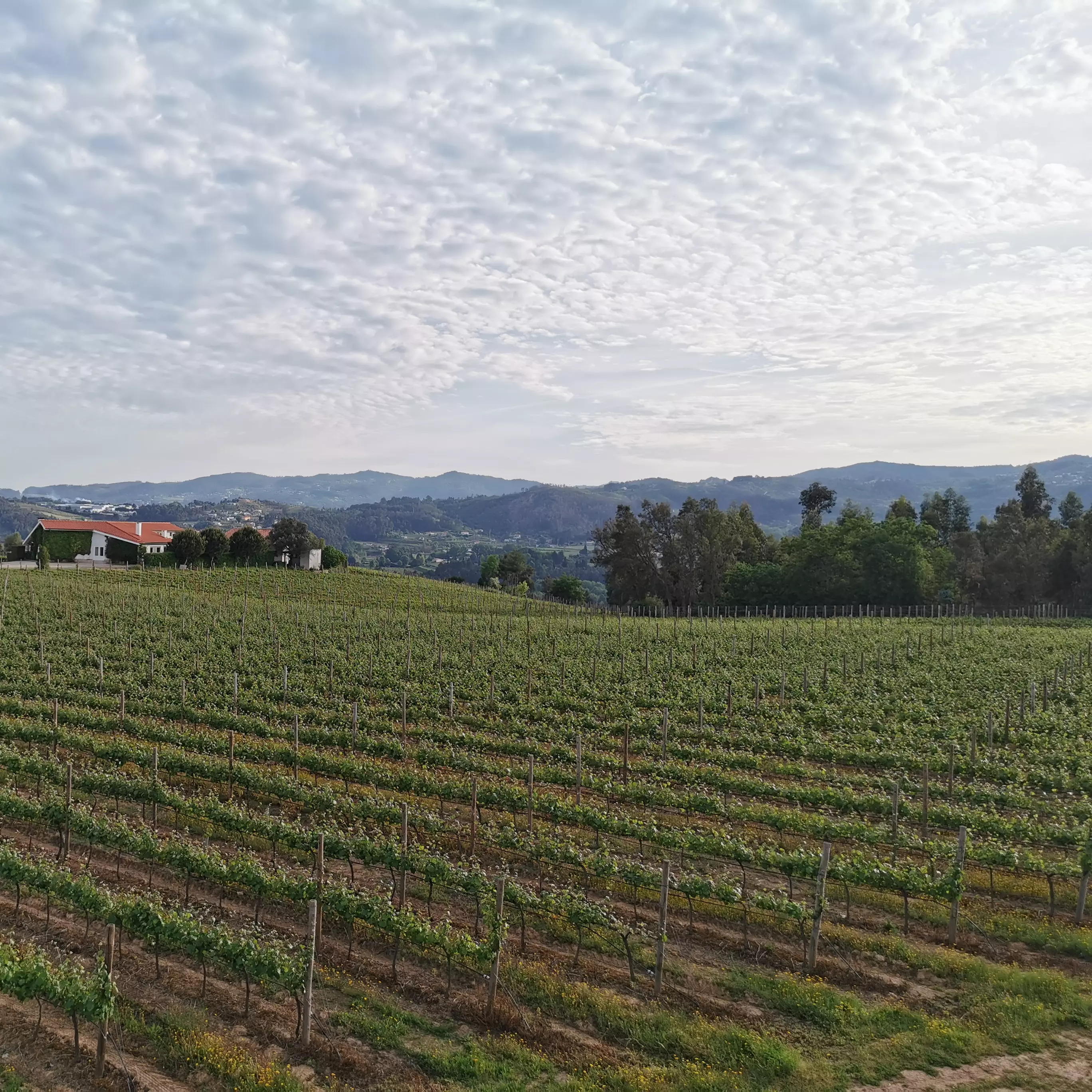 This trip was eye-opening for me. It dispelled some pre-conceptions I had of the region and the wines, and the Minho has charmed me. It's beauty, food, and wine should make this region a must-visit for anyone coming to Portugal. The diversity of terroirs, sub-regions, micro-climates, and grape varieties, along with the passions of the growers and wine makers, offer a smorgasbord of wines and wine styles. It is a region full of charm and it's only a couple of hours from Porto, so what are you waiting for…? Try these wines and head out to the Minho!
Some wine highlights from the trip:
Quinta da Raza Orange Nat 2021 – Foot trodden Avesso in the original lagares. A wonderful, textural wine with notes of tangerine and citrus peel.
Quinta da Raza "Cuvée Ray" Padeiro 2022 – A delightful rosé made from the Padeiro variety and inspired by our very own Raymond! Coming soon…
Quinta do Soalheiro Alvarinho Granit 2022 – From granite soils and higher altitude plots, this brings out the mineral side of Alvarinho, but still bursting with freshness.
Quinta do Soalheiro Terramatter 2021 – An organic, unfined, and unfiltered Alvarinho. A pure expression of this wonderful grape.