By Max Driscoll
Going back to the late 2000's, Raymond became aware of a new Spanish winery being talked about for their approach to making a new wave of wines in Toro, near Zamora in Castilla y Leon. Apparently, a "crazy Frenchman" had journeyed through Europe trying to find his viticultural home, a place he felt he could make the wines he wanted to, the way he wanted to. Raymond was able to try the wines and was surprised and impressed by them. This was the 2005 vintage of Dominio Del Bendito (DdB), the winemaker, Antony Terryn.
Moving forward to 2018, I heard that one of our young, upcoming producers; José Benitez of El Hato y El Garabato, had worked at DdB, had become good friends with Antony, and thoroughly recommended his wines. At the same time, he informed me that Antony was potentially looking for a new UK agent, as his previous UK partner had been through a merger and DdB had been one of the unfortunate casualties to be 'let go'.
So, after some research, Raymond and I re-tasted the 2005 and found it to have aged remarkably well in our cellar. A few introductory phone conversations later, I went to visit Antony in 2020, in Toro, while travelling between producers in Ribera del Duero, Rueda, and Arribes. This journey is a great reminder of how these regions are all linked by the landscapes forged by the path of the river Duero (and it continues west into Portugal too!).
At the time, Antony's winery was situated right in the heart of the little town of Toro. A tiny warehouse-like space, squeezed to the rafters with concrete vats, tanks, and most importantly high racks of barrels of ageing wine. I still have no idea how Antony maintained any sense of order or organisation in this space, but we'll come back to that later. I expected to be shown around and taste his wines, maybe from tank and barrel if I was lucky. However, the first thing Antony said was, "are you ready to go then? You must first see the vineyards!". So, we got in his jeep and drove out of town, about 15 minutes South, to THE main vineyard area; La Jara.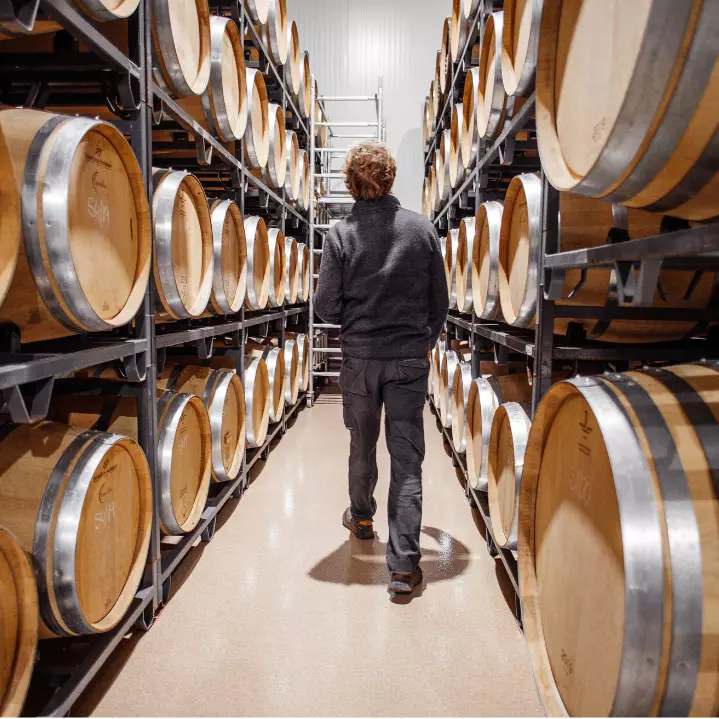 The story goes that, after years of searching, Antony found and bought what he considers the best and most typical vineyards of Toro; old-vine Tinto de Toro (Tempranillo), on very sandy soils, with an historical, alluvial influence of lots of small, round stones. All the vines he initially bought are now over 45 years old, about 80% of his 21 Ha, and many a fair bit older than this. The other 20% are plantings he did on arrival that are now 15 years old. The free-draining, sandy soils mean that almost all the vines are ungrafted, pie franco, and some of the older parcels are phylloxera survivors, planted in the second half of the 19th century! He sees these vineyards as an inheritance, and that the responsibility for their care and maintenance has now been passed to him from their previous owners. If I gathered one fact from my trip to see Antony, that's more important than any other, it is that he wholeheartedly believes that everything that is great about his wines comes from how good the vineyards are. His philosophy is to create wines that express the character of the vineyards, true terroir.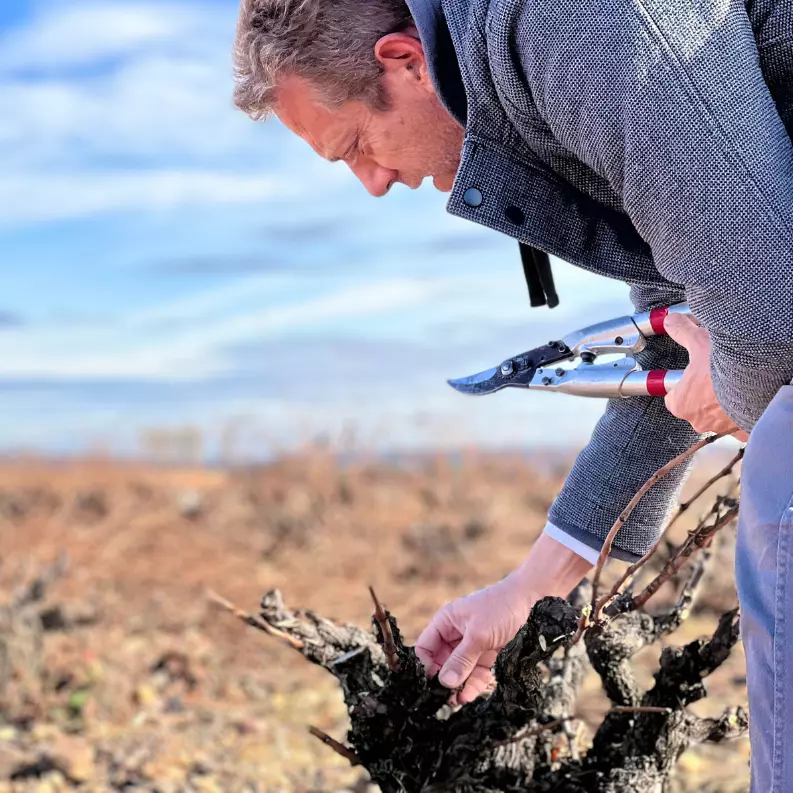 He manages all his little plots in the same, minimalistic, but very labour-intensive way. He only uses hand tools and occasional horse-power (literally) to control cover-crops and other plant growth around the vines, and turn the soil when needed. Due to the fact his vines are untrained, goblet-pruned, and so old, machinery just isn't an option! He uses no synthetic chemicals, pesticides, or herbicides, and due to the flat, high-altitude (around 700m), continental climate, and prevailing winds, he suffers little fungal issues and rarely treats the vineyards at all. He tries to maintain the ecology of the soil and surrounding environment, promoting bio- and microbial diversity. I found a couple of bird's nests in the vines, and he told me there are plenty of worms in the soil. His organic viticulture has now also been certified.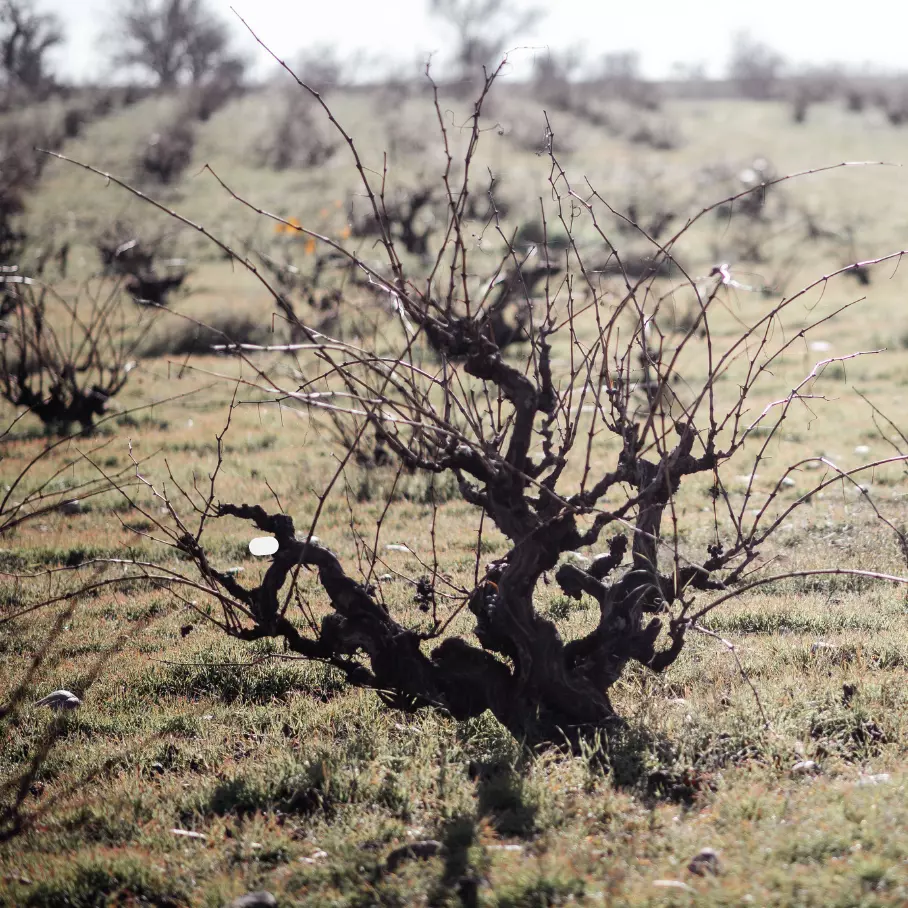 We spent about 2 hours in the vineyards, which shows how much importance Antony bestows upon them. We then headed back to the winery to do a bit of tasting, and in the car, Antony described his general approach to making his wines: At harvest, all grapes are carefully selected and picked by hand. The older vines have low yields and need experience to know when to pick. Once in the winery, Antony guides the wines through their elaboration, and tries to let the wine make itself as much as possible. He does not fine or filter the wines, and uses a 'minimal intervention' approach in terms of other additions or adjustments. Maceration lengths and manipulations, fermentation temperatures and barrel ageing all vary depending upon the vintage and the different cuvées that Antony produces.
Antony admits he is still learning, even with nearly 20 vintages under his belt. Although he produces some old-vine Verdejo blanco, some rosé, and some sweet licoroso-style wine, his main core are 3 cuvées of Tinto de Toro; El Primer Paso, Las Sabias, and El Titan (listed in increasing order of quality and therefore price, and correspondingly, decreasing order of production volumes). As Antony explained to me, it's difficult to put finite timelines on the ageing of his wines, as it varies each year. To generalise, though, one can view his 3 cuvées as selections of vine age, maceration result, and time in barrel. The older the plot, the more concentrated and structured the wine, and therefore, more time in barrel to bring everything together. Nearly all his oak is French, 225L barriques, but he employs a mix of new and used barrels to varying degrees, with the higher cuvées usually allowing for more new oak.
Briefly coming back to my previous mention of his old winery, Antony has just finished building a brand new 'eco' winery, in amongst his vineyards. It has taken 5 years to complete, mainly being held-up by the Pandemic. It is designed to be more sustainable in its water and electricity usage and is even half-buried and hidden from view by a grass roof. Being semi-submerged means the heating and cooling of the building is almost completely passive, and the barrel cellar has natural climate control for perfect maturation. I'm yet to visit the new space, but things should be far easier for him to keep control of and maintain organisation now!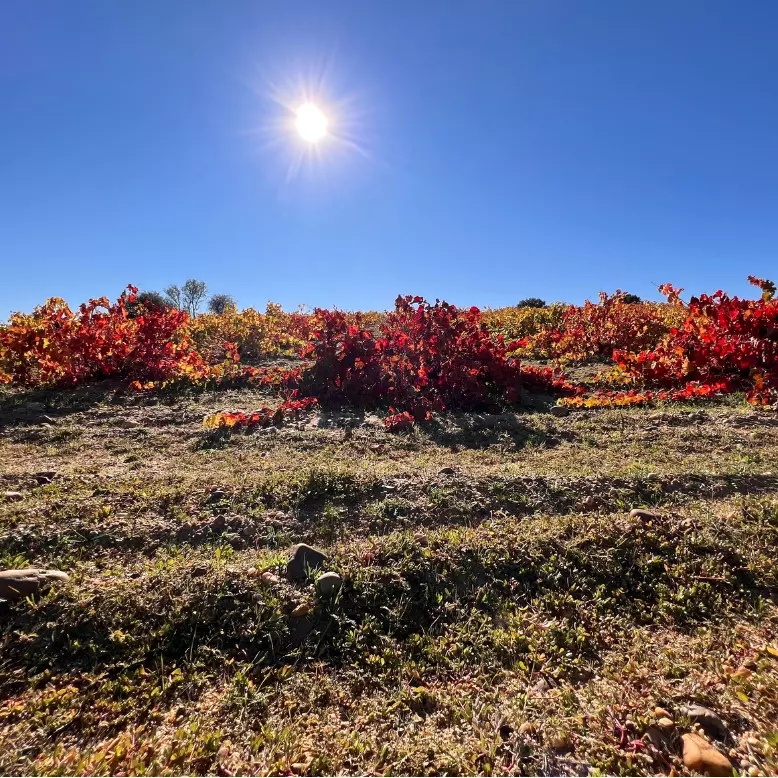 This brings me to the present day. Unfortunately, due to the pandemic, it has taken far longer than we'd like to get these amazing wines to the UK market. However, Raymond Reynolds Ltd are now delighted to be the UK agent for Antony and the wines of Domino Del Bendito. We have El Primer Paso and Las Sabias on our list, and a tiny allocation of El Titan for those who may wish to splash-out.
All of these wines are true to the traditional style of Toro, being big, bold, and structured wines, with vast cellaring potential. However, what I love about Antony's wines, are that they are very captivating in their youth as well. The quality of the fruit core to all the wines is incredible, and despite high alcohol levels (quite normal for Toro wines), the freshness, balance and finesse shines through on them all. They are that rare combination of power and elegance, something that is quite difficult to find. Similar to those blessed vineyards Antony found…