Our Avontuur on the High Seas
Step into our office and you will find, particularly around Raymond's desk, walls lined with artwork and photographs of crashing waves and ships at full sail. While not quite yet the Old Man and the Sea, the billowing sheets and wooden bows are part of the fabric at Raymond Reynolds, and all more related to the business of wine than you might first think.
As a company we try and do things in a sustainable manner, building relationships with growers and customers for the long term. Recently we've been looking at how we can reflect this in other aspects of the business, leading us to place a focus on reducing our carbon footprint. The general worldwide drive for sustainability has seen the shipping industry enjoy a revival of wind powered sail ships; not only delivering ethical benefits, but also a welcome return to the romance of a bygone age. Sailing ships take us back; the historic link between the ports of Vila Nova de Gaia and Funchal, and the dining tables of Britain.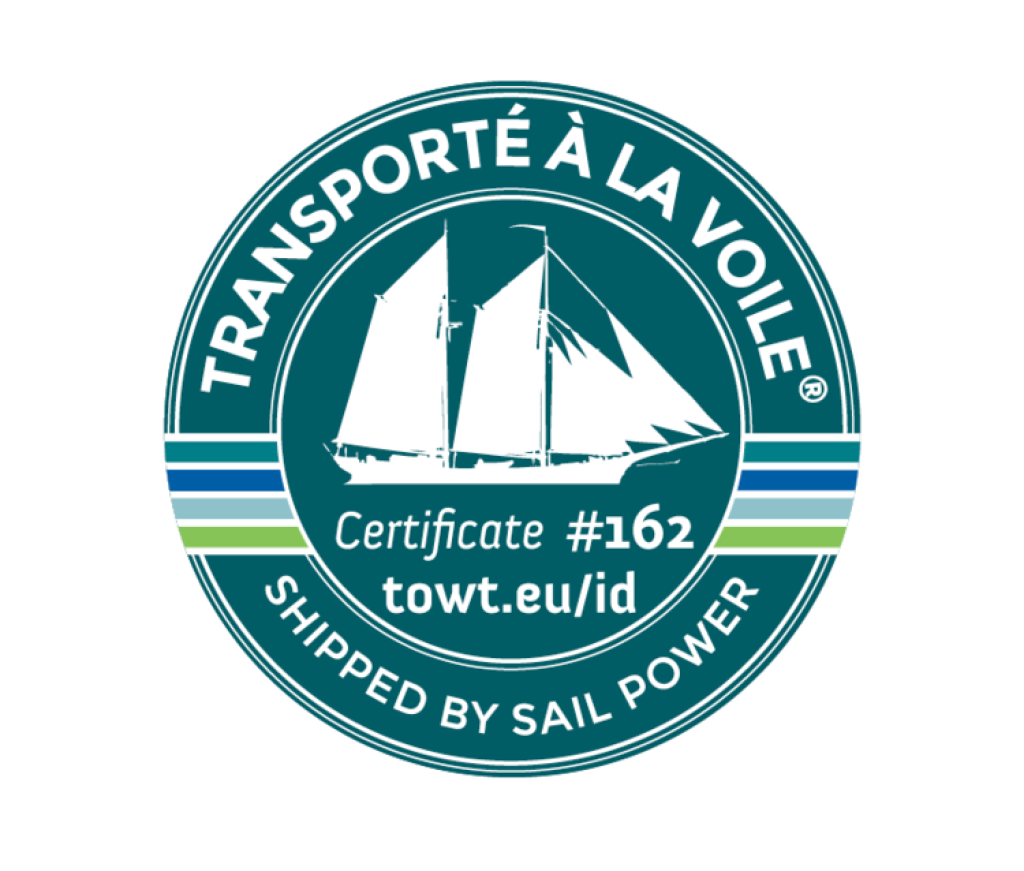 Finding the crew
This thought process - and the abundant sailboat subliminal messaging - led us to approach Quinta do Ameal, Barbeito, and Niepoort with the idea of making a special shipment by sailboat. All three enthusiastically got on board, each with idealistic and historic motivations for partnering in the project.
At Barbeito, Ricardo loved the idea of returning to the golden age of Madeira wine shipment. Historically, pipes of Madeira would be used as ballast for sea voyages as far as India and South America, maturing with the heat en route, old sea tales tell of the wines taking on the character of the ship. For Quinta do Ameal, to be able to connect emission-free shipping with their organic wines was perfect, and Pedro quickly put forward his Escolha and Loureiro wines to be included. With Niepoort it was the chance to jointly land the first bottle of LBV Port by sail into the UK, as the categorisation of Late Bottled Vintage port was only established until after 1970 when all Port had to be bottled at source.
The enthusiastic feedback from some of our longest standing relationships was of terrific encouragement. The Shipped by Sail line up was decided; the idea now truly a reality, we needed to find a ship.
A Grand Avontuur
The number of active cargo sailing ships, and the routes they cover, is growing all the time. Each covering a number of grand voyages per year, made up of individual legs between each port of call. After some intensive research, we found Nordylis, a traditional tall ship. Sailing from Funchal to Porto, and then on to Bristol as part of its voyage, the fit was ideal. To our surprise however, this route filled up before a glass could be raised in celebration. Disappointed but not deterred, another tall sail ship was sought.
This led us to Avontuur, a ship navigating an even better route, including legs from Funchal to Porto, then from Porto to Tilbury Docks. As Tilbury is home to our bonded warehouse, even more road transport would be eliminated, meaning that over 95% of the distance travelled by our products would be carbon free.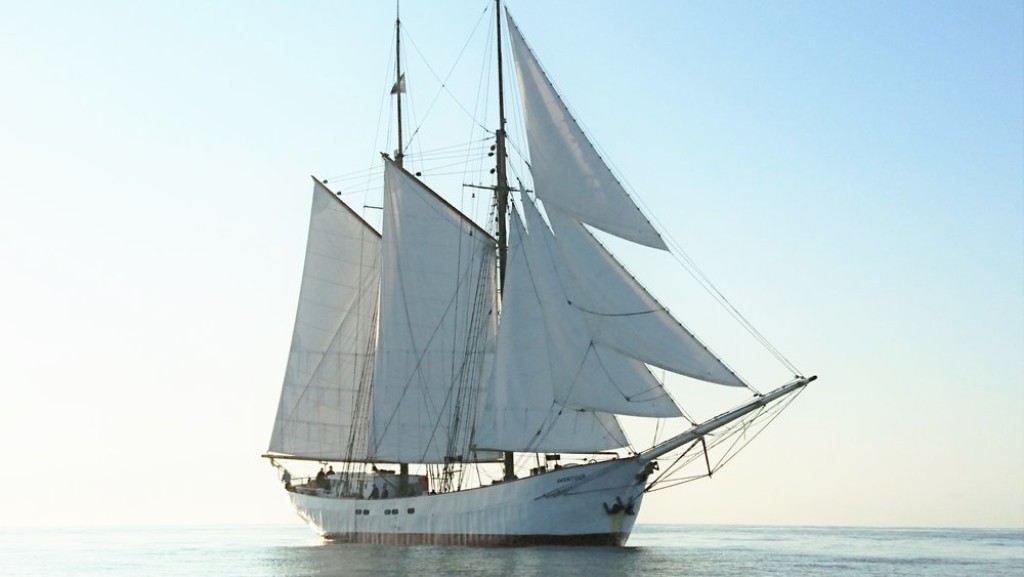 Storms a-brewing
Confident that we'd navigated back on course, our chosen products were labelled as 'shipped by sail' (or in the case of the Niepoort LBV, fire-branded), and our limited edition wines were ready.
It was around September that we moved into stormy seas as a series of setbacks and delays began to blow our big project into unchartered waters. Delays in the ship's re-fit, and a late sail from its home port in Germany resulted in The Avontuur encountering stormy weather; further slowing the progress of an already delayed voyage and disrupting the schedule significantly.
More poor weather caused some of the crew to abandon ship at the next port. When we finally heard that the ship had docked in France, it was struggling to re-crew for our leg of its journey. With pressganging no longer an option, the shippers had to re-assess the overall plan.
Shipped, not sailed
All of these events combined led to the sad decision to cancel our leg of the voyage at the 11th hour. We had to accept that, despite our best efforts, our ship by sail project wouldn't happen this year.
As we couldn't risk depriving you of these wonderful products, especially in the run up to Christmas, we reverted to our usual shipping method and are pleased to say that all the stock has arrived safely into Tilbury. No need to worry about Avontuur though, as the replacement destination was the Caribbean, unsurprisingly their crewing issues were solved.
Although we didn't achieve our goal, not all is lost, as we have found a way to offset the carbon emissions we would have avoided had our ship sailed. To achieve this, we are working with Natural Capital Partners and will update you as this progresses.
So has this taken the wind out of our sails?  Absolutely not. We are still very excited about this venture, are committed to becoming more sustainable, and are even more determined to land the first LBV port into the UK by sail. Watch this space for our plans for next year, subject to fair winds and following seas of course.
If you wish to know more about wind powered transport, take a look at the following links:
International Wind Ship Association (IWSA)