Niepoort commander-in-chief Dirk was recently tapped for an interview by London-based wine merchants Hedonism Wines. Any opportunity to hear from the head of the Niepoort empire is a golden one, and Hedonism have kindly let us share the text for you here. Read on, enjoy, and learn a little more about the ethos of the man behind such a fascinating range of wines.
Hedonism Wines: The history of Niepoort goes back five generations to 1842. Did you always know you were going to continue in the family business, or had you considered an alternate career path?
Dirk Niepoort: I was never pressed to work at Niepoort but I never really thought about doing anything else.....without pressure my parents somehow led me into it.
HW: Niepoort makes many wines across Portugal, including still and fortified. Can you give us a brief overview of your portfolio?
DN: I have been asked many times how many wines Niepoort makes but I really don't want to know since I know that we make too many wines....but somehow this seems to be part of the DNA of Niepoort. We are working mostly in Douro, Bairrada and Dao, but we just started a project in Portalegre and Vinho Verde.
HW: How much of your portfolio is dedicated to fortified wine production vs. still wine production?
DN: Even though we have grown over the last 30 years slowly in the port sales, today the wine side is 80 % of our turnover.
HW: Is your winemaking approach unified across all your properties?
DN: YES! LESS is MORE! We don't use cultured yeast, nor nutrients. We really do make the wines as natural as possible, in fact we only use some SO2. We try to understand the different terroirs and respect the areas as much as possible.
HW: One of your first steps when you joined your father in the business in 1987 was to purchase your first estate vineyards. Why was this important to you?
DN: I guess it was important to be able to "play around" and make some wine ourselves.
HW: Is there a particular wine (or particular vintage in general) you are most proud of?
DN: Vintage Port 2017.
HW: What is unique about winemaking in Portugal, and in particular the Douro Valley?
DN: Apart from old vines and lots of local varieties, there is a lot of culture and traditions which are wonderful and we should respect and maintain as many as possible...at least register them and not let them die.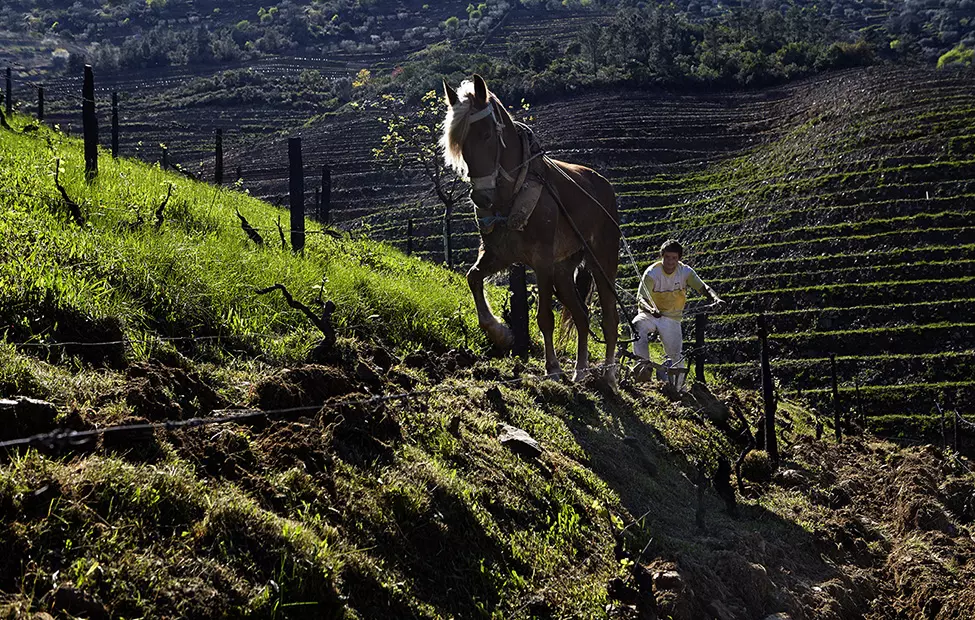 HW: You've been on a path towards biodynamics. Can you tell us a bit about what got you interested in this and where you are today in terms of your approach in the vineyard?
DN: We work in our own vineyards 100 % in biodynamics.....in BIO since 1999. Why? Because I think it is the only way to help save our planet. BIO is a MUST...more or less difficult depending on the areas and years but in reality it is just a technical question one gets used to and it works. Biodynamics is not a technical issue it is a mental / attitude issue. You can only do it if you really believe in it. It is a way of life in many ways.
HW: Any exciting innovations or new wines to come that you can tell us about?
DN: We just launched our single parcel wines from different areas.....Dao, Douro and Bairrada, but also Mosel and soon Portalegre and Vinho Verde (not yet). They are fascinating, pure, authentic wines full of character and personality reflecting really where the vineyards are. There is the launch of a Nat'Cool  VOYEUR 2019. Fantastic, fresh, vibrant Douro. The Nat'Cool project is just getting stronger and stronger with more and more producers from around the world joining this. We are about to launch a Dao Nat'Cool  We also just had a Nat'Cool art contest. 
HW: Finally, what is one thing you wish that wine drinkers around the world knew about Portuguese wines?
DN: The amazing diversity of wines / terroirs / varieties that exist with so many traditions resulting in amazing wines full of personality and identity. Portuguese wines are overall very, very long lasting and get better and better with age.......including of course the fortified wines from Portugal.
Thanks to Dirk and Hedonism Wines for collaborating to bring us this insightful interview.