by Dirk Niepoort
2015 was as perfect as it gets, particularly for port. A year where we had time to think and take time for the right decisions. The weather helped enormously. Picked at the perfect time 40% from our pisca vineyard and 60% from different little parcels, all vineyards over 80 years old the ports were brought to the lagares in vale de mendiz, 100 % with the stems and foot trodden.
This resulted in incredible ports with an unusual dimension: amazing structure with fine and intense tannins, great concentration but with balance and harmony. All the elements seem to have found their place to make sure it will outlive the 1955, 1970 perhaps even 1945 (but very different harvest conditions)... the sweetness is hidden by the amazing tannins, the alcohol by the generous concentration, all balanced out by a fantastic natural acidity in 2015.
The nose is shy but focused. No overripe pruny character, just a gentle fine, elegant expression of fruit and complexity. A joy just to smell all the hidden elements, the balance and harmony in the bottle promising a great future. To taste in the next years smiling at its youth, to touch in 20 years to enjoy properly and in 40 years really for the next generations to admire what the Douro is able to deliver.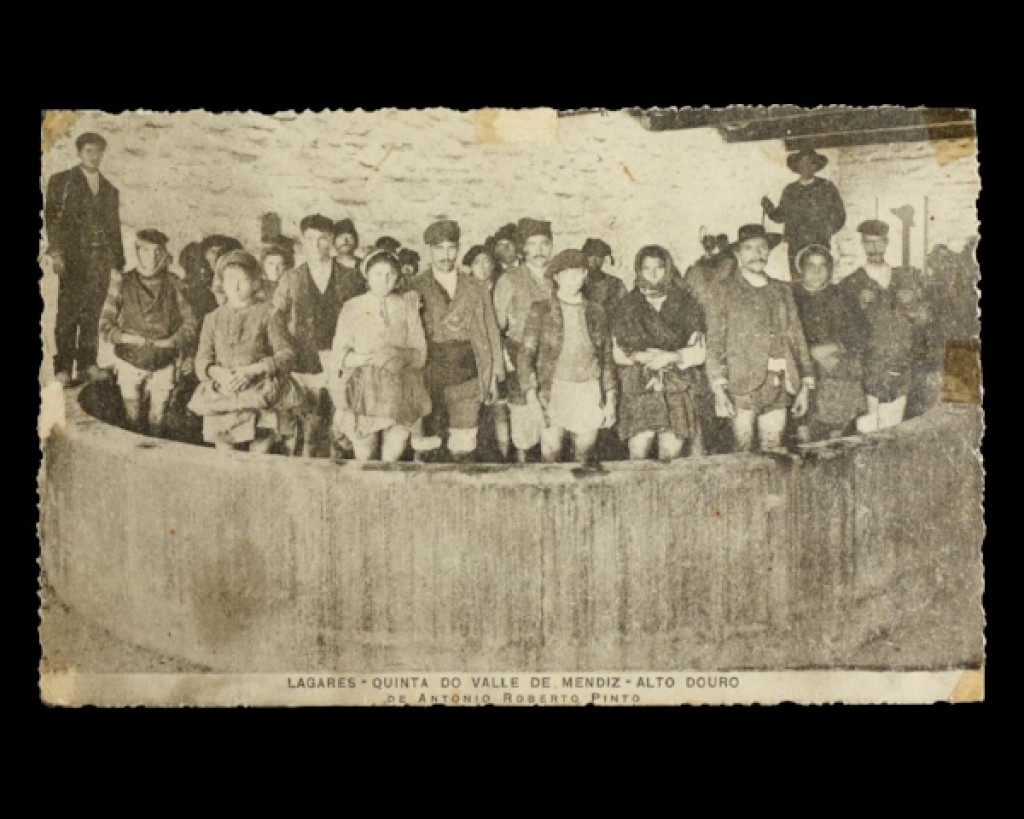 The lagares in Vale de Mendiz, seen in this old picture, are the same ones we use today to make all our Ports. This traditional winemaking closely involves people in all stages, from harvest to bottling, allowing us the time, care and attention to detail that we know is essential in the making of our Ports. Our Vintage Ports are the ultimate expression of this. Once bottled they continue their journey, and in time they will express themselves with beauty and eloquence.
We hope you enjoy them as much as we do.
Kind regards,
The Niepoort family