Last week, the RR team decamped to London for the day to take part in the Dirty Dozen tasting, joining 11 other importers to show off a taste of the authentic, the unusual, and the exciting from their respective portfolios. Among the crowd of good and great at the Vinyl Factory was a new face - new recruit, Faye Welsby. Here Faye gives us her thoughts and highlights from a unique first day on the job.

What a day we had at the Dirty Dozen. It was particularly exciting for me as it was my first day working with Raymond Reynolds. Over 300 people attended, with a mix of restaurants, sommeliers, merchants and press, making it an enjoyably hectic day.
It was a perfect opportunity for me to taste our own wines. I also got to meet a number of our customers, as well as some new faces. Equally interesting was meeting the other DD importers who share our values of authenticity and quality in every product. The passion in the room for the wines and producers was tangible. That's a big tick for day 1 training!
All the wines we showed were extremely well received, with some particular highlights that created a real buzz at our table:
A debut year for our new producer who has brought to life abandoned vineyards around El Tiemblo, high up in the Gredos mountain region of Spain.  Expression of variety and terroir is Daniel's main goal, this is truly evident in his wines.  We showed the Kπ Amphora (Kπ being Kapi, short for 'el Capitan', the name given to Daniel by his mates) and the Del Tiemblo "Los Chorrancos" single vineyard wine.  Both are stunning examples of Garnacha with multiple threads of flavour and welcomed depth.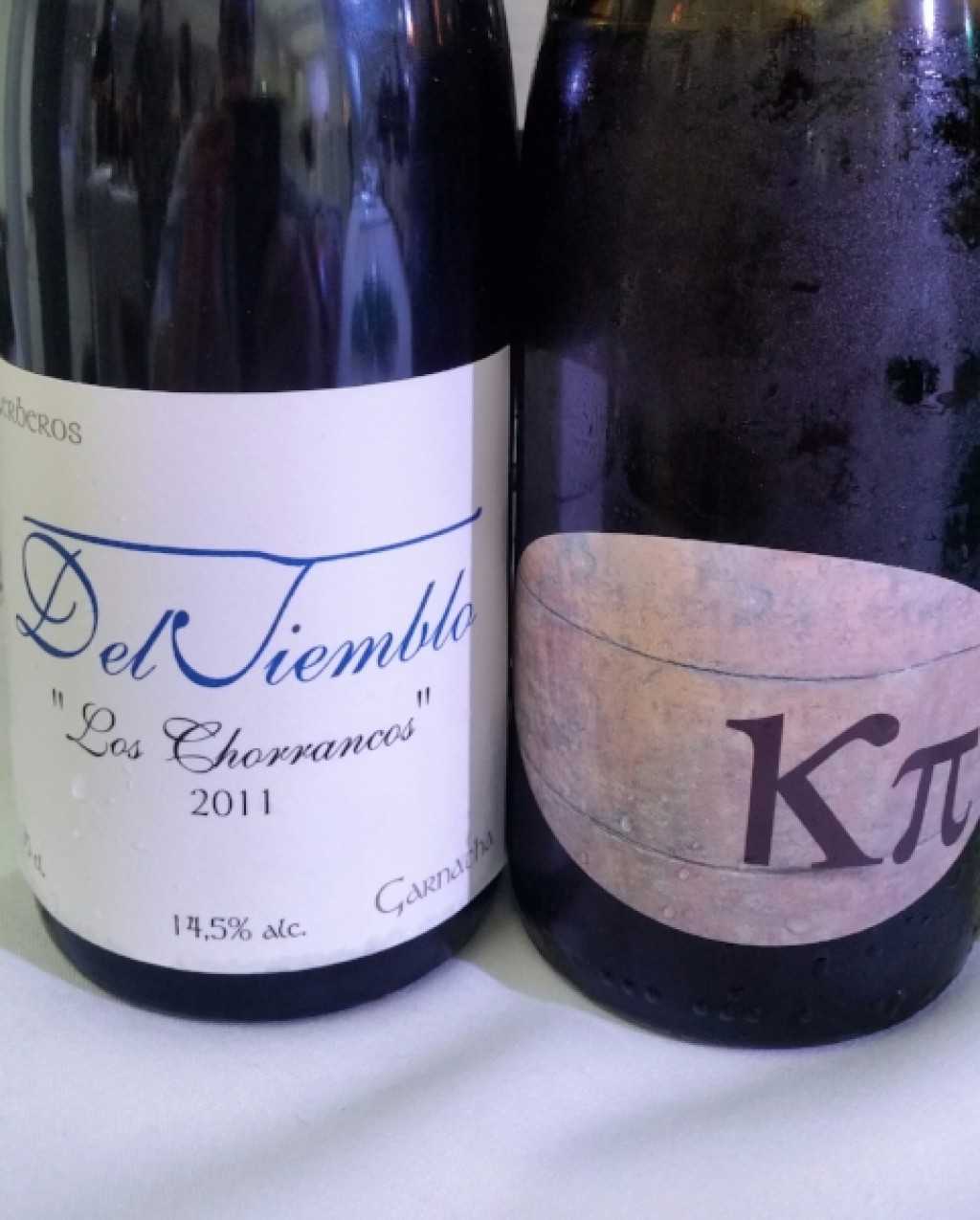 From the Minho region, and made wholly from organic grapes, the 2015 Soalheiro Terramatter went down a storm. Its natural signature, alongside the elegant and expressive profile, made it a stand out wine for all. My favourite of the day.
There was great interest in Niepoort's new estates outside the Douro. Conciso is Niepoort's interpretation of a fine and elegant Dão showing the full potential and character of a very old vineyard.  The wine has mixed varieties where Baga and Jaen are predominant.  From the Bairrada, Poeirinho (the old name for the Baga variety) is a tribute to the great Bairrada wines from the past, which were light in colour and alcohol but with huge ageing potential.  Poeirinho keeps the profile of an incredibly light and fresh wine, with energy and a great character.  If you haven't already, you have to try them!
We were delighted to be joined by Sara Caldeira from Quinta do Mouro whose estate, located just outside the walled city of Estremoz, was referred to as the "Jewel of Alentejo" by eRobertParker.  Their Quinta do Mouro Tinto is one of the great, classic red wines of the Alentejo and is quite simply extraordinary.
We can't wait for next year, just that little matter of Christmas to think about next though!